What's your Funeral Director IQ?
ANSWERS!
Made just for you by The Mortuary Store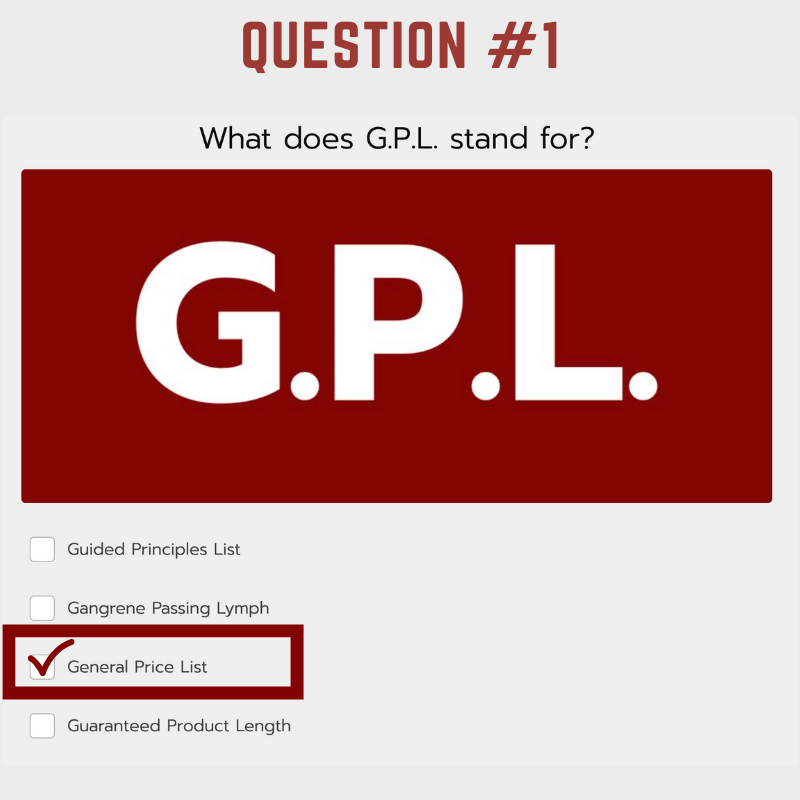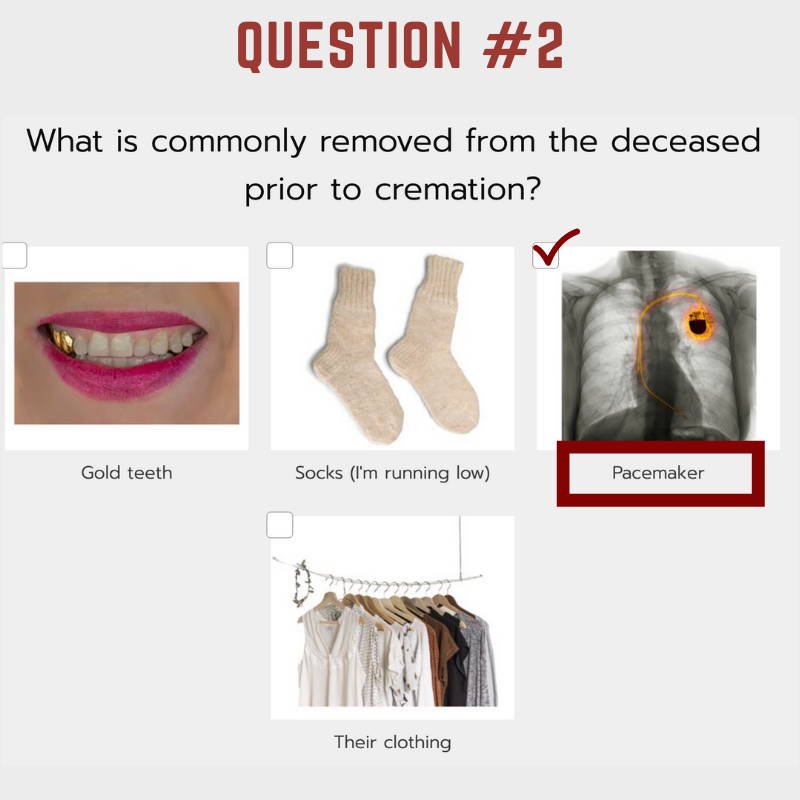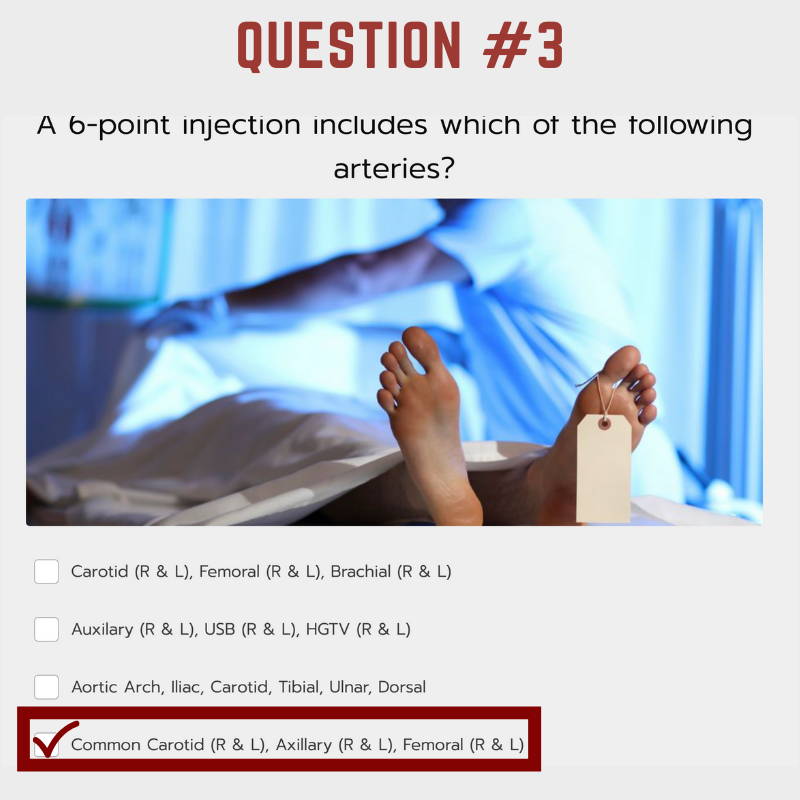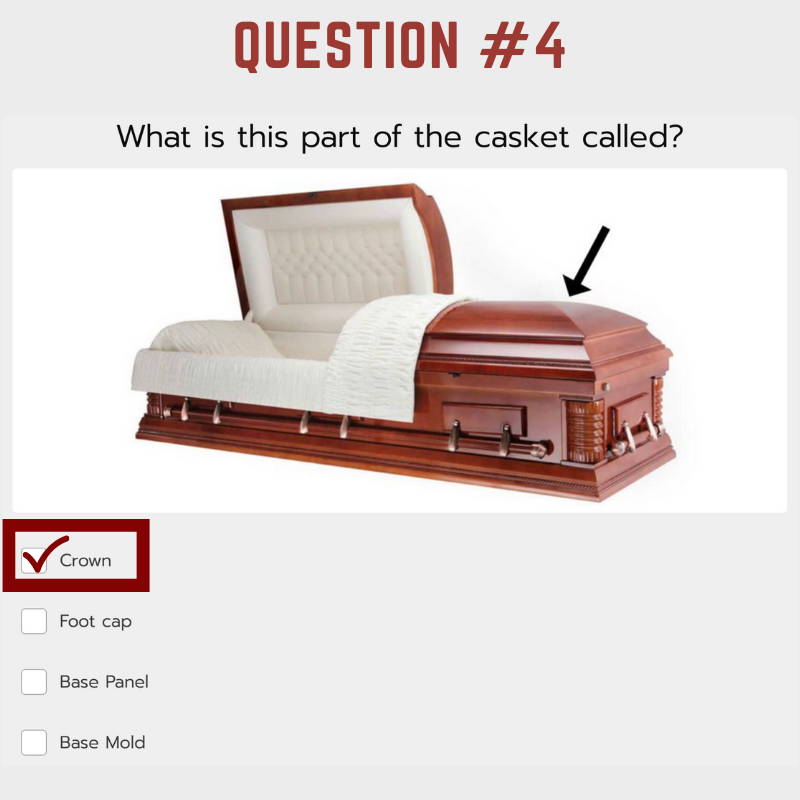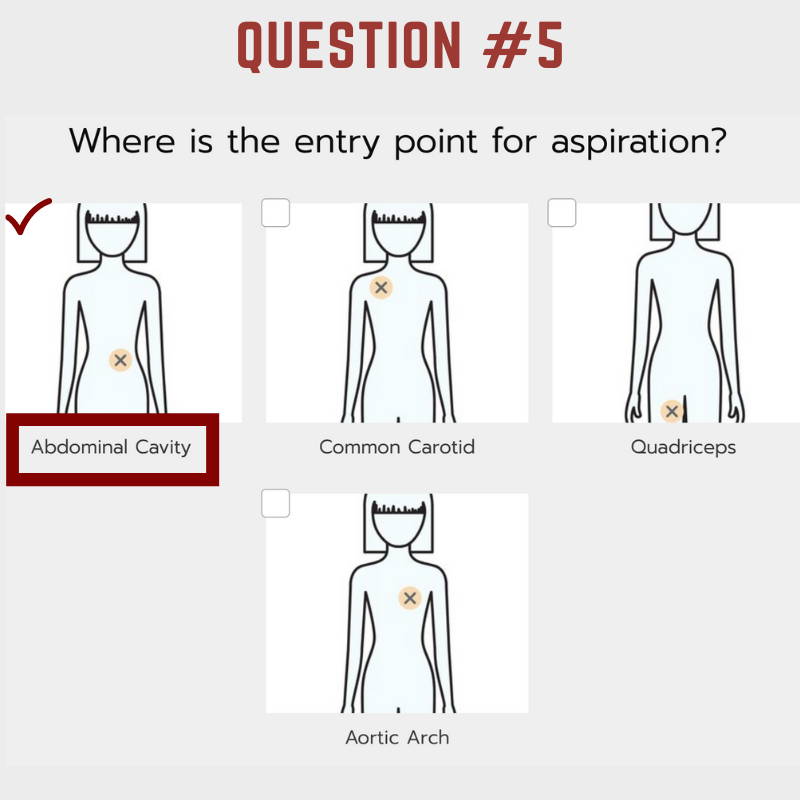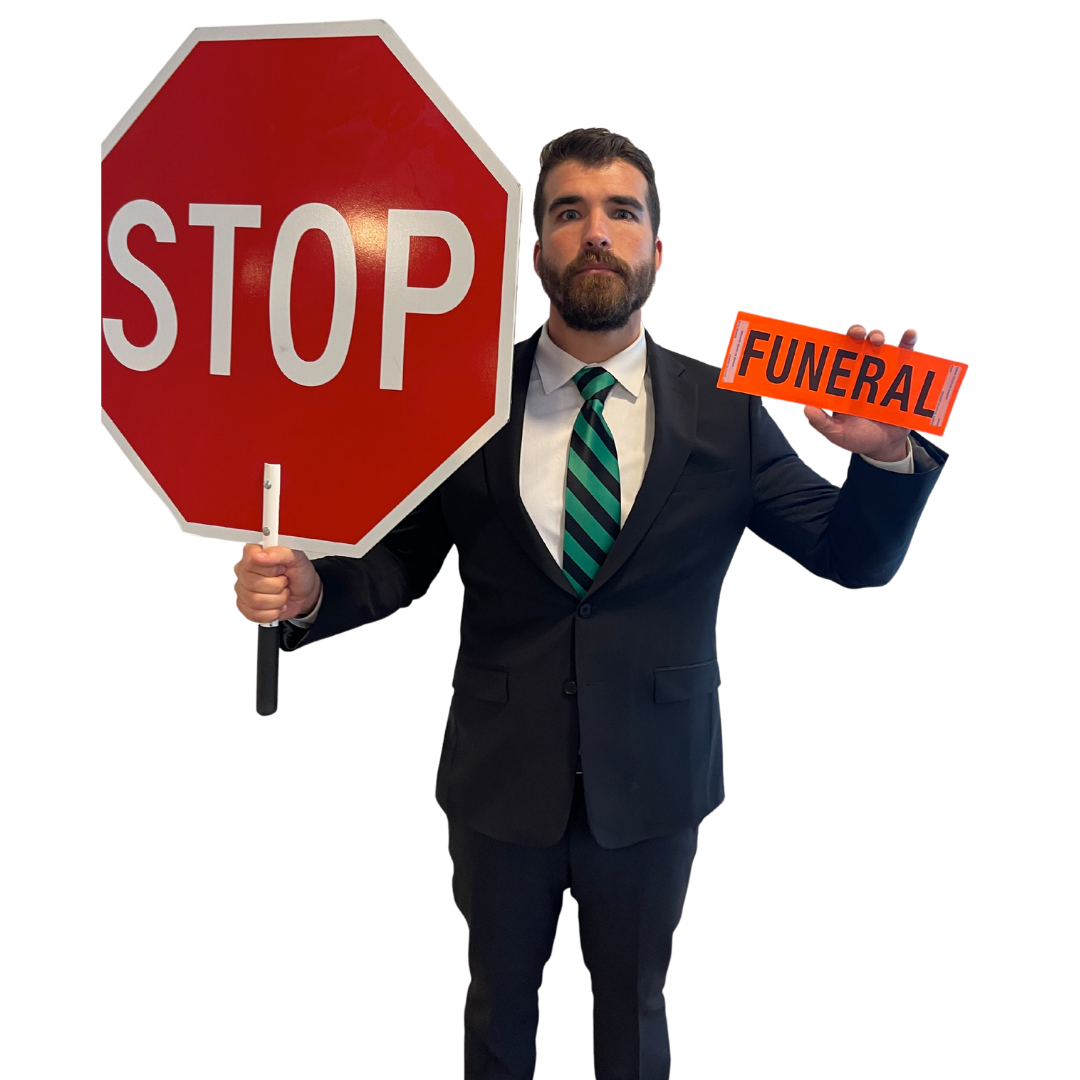 WOW.
You've made it half way through.
I'm sure you're 5/5, and have one burning question you can't find the answer to...
Who the hell made this awesome quiz??
It's us!
THE MORTUARY STORE
After question 10, there's something special we made just for you.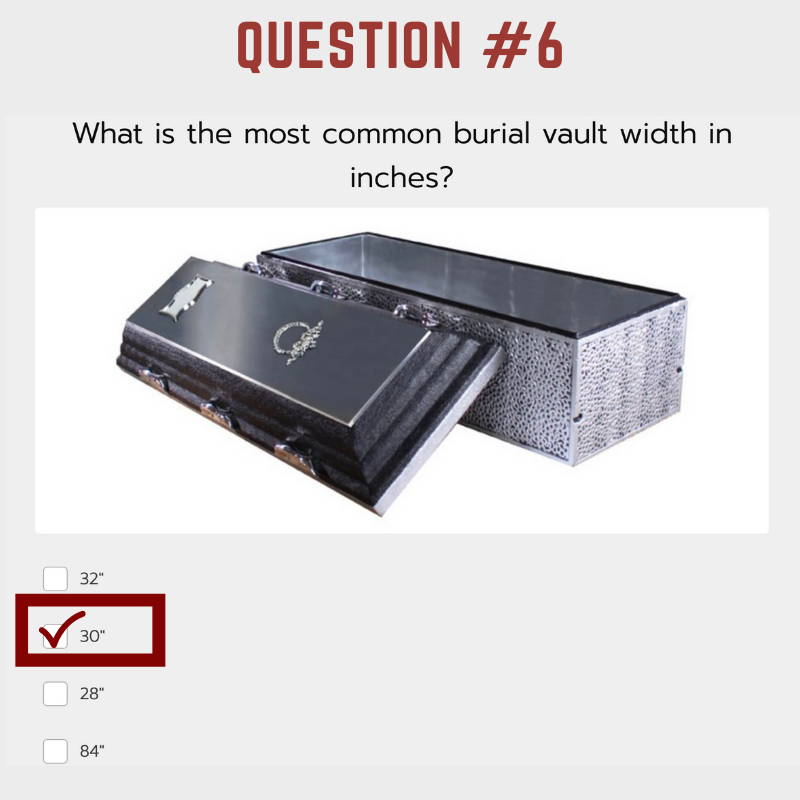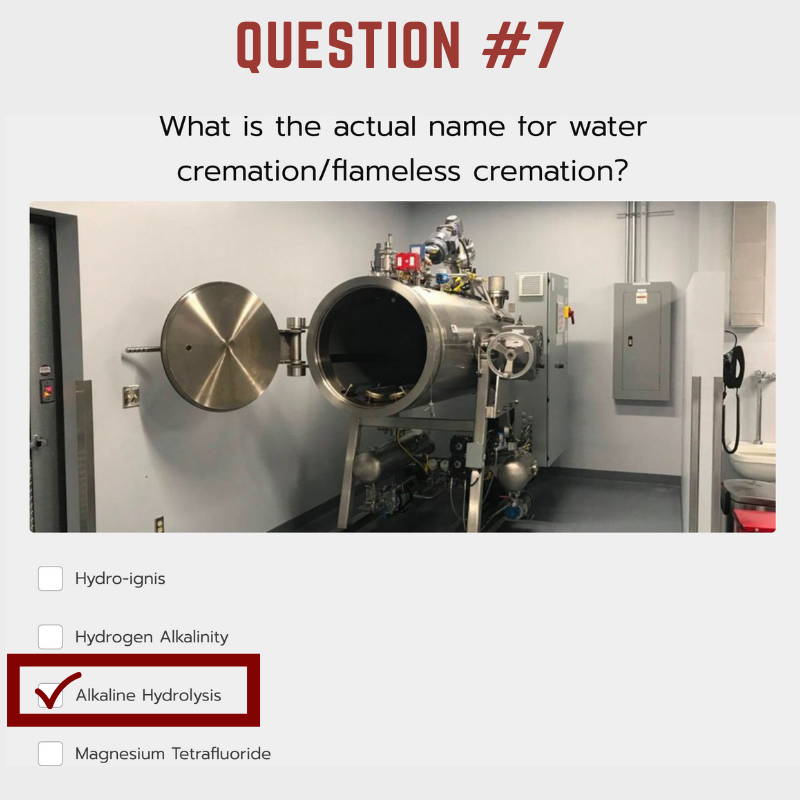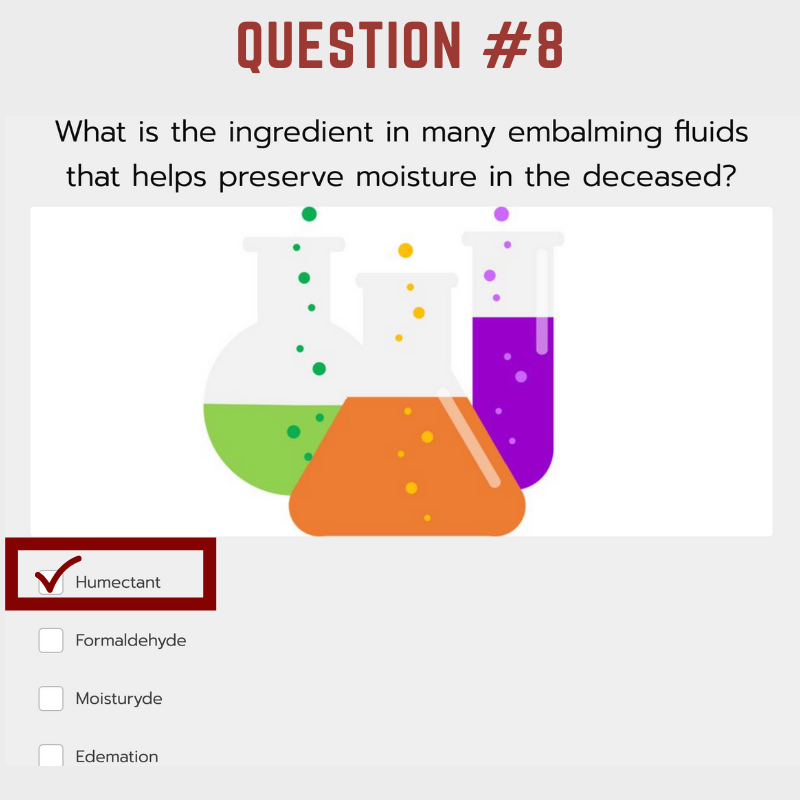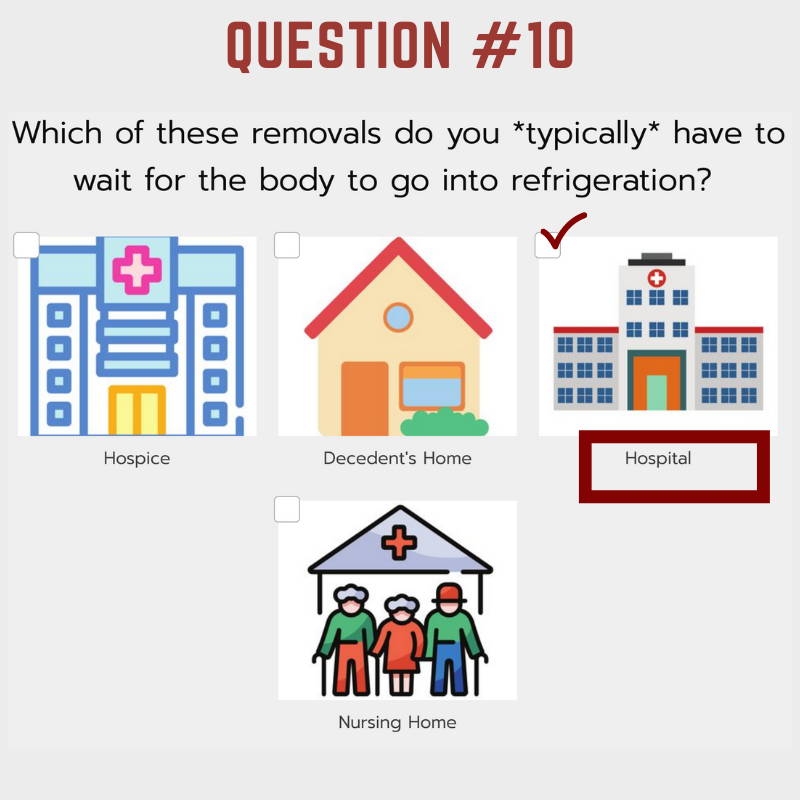 YOu've done it.
I'm so proud of what a wise funeral director you've become.
Here's a little treat. Put in this code at checkout:
$5-GIFT-CARD
That's a $5 gift from us to use anywhere in our store.
Spend it wisely. It's only good for the next week!
Here's some stuff I know you'll love
From the best damn store for morticians around